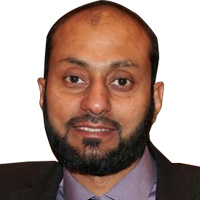 Shaheer Aasim BDS, MSc (Endo), MFDS RCS Edin GDC No: 171065
Dates Available:
Wednesday 11th May 2016
Wednesday 6th  July 2016
Wednesday 7th  September 2016
Wednesday 5th  October 2016
Wednesday 2nd November 2016
Wednesday 7th  December 2016
Venue: Stephen Godfrey Dental Care
Speaker: Shaheer Aasim BDS, MSc (Endo), MFDS RCS Edin GDC No: 171065
Hot Food/Drinks: 6.00pm – 7.00pm
Lecture: 7.00pm – 8.30pm
Cost: Free
CPD: 1.5 hours Verifiable
The Aims and Objectives of this evening are:
• To help clinicians understand how to assess an endodontic case for difficulty/complexity based on AAE guidelines.
• To help clinicians assign a level of difficulty to a particular case.
• To illustrate practical tips to guide clinicians in case selection.
• To aid understanding of NHS regulations regarding the provision of RCT under the NHS.
• How to ethically justify private referral for your NHS patients.
• Referral guidelines.
For bookings please e-mail kim.leivers@sgdc55.com or call 01246 417893.